COCONUT GROVE SEAFOOD FESTIVAL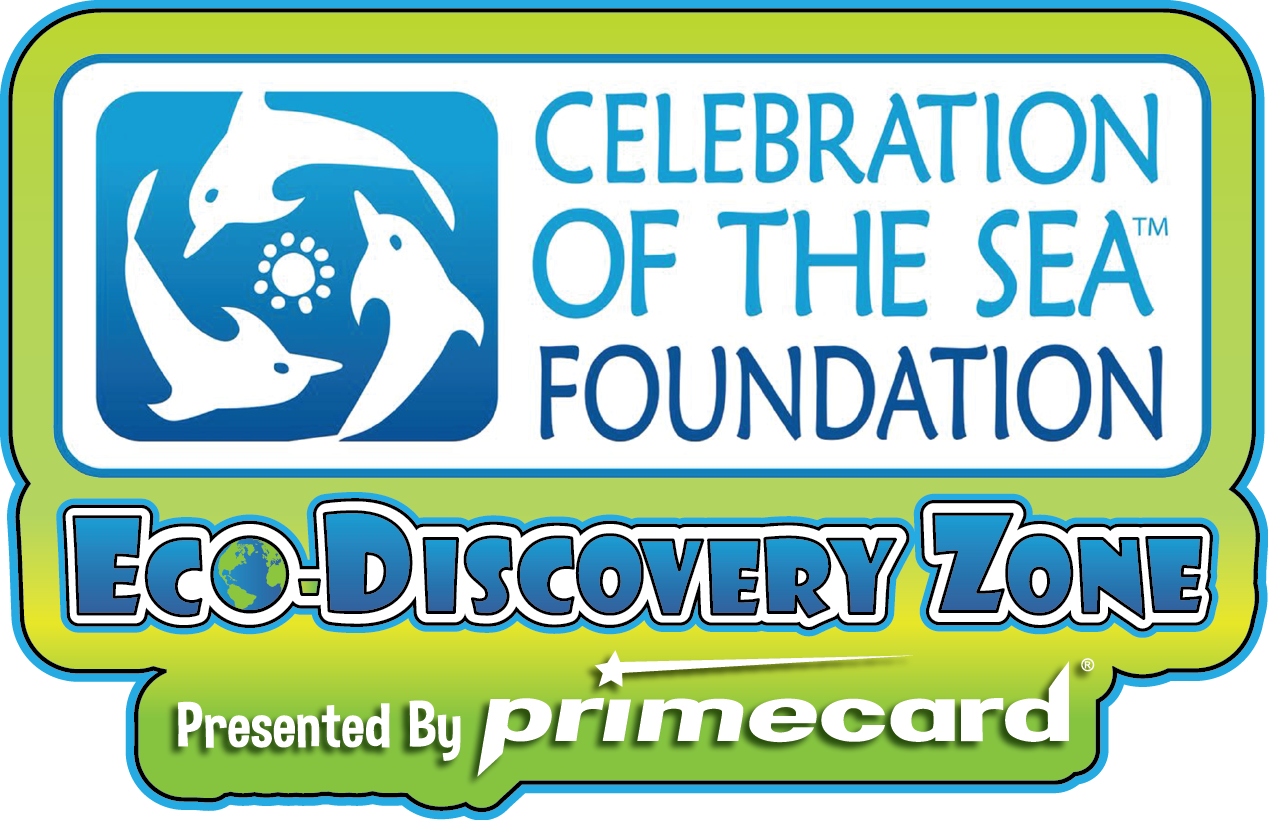 South Florida's Favorite Seafood Festival at Miami's Iconic Marine Stadium
COCONUT GROVE SEAFOOD FESTIVAL'S INNOVATIVE COLLABORATION WITH CELEBRATION OF THE SEA FOUNDATION TO PROMOTE ENVIRONMENTAL STEWARDSHIP AND EDUCATION
Eco-Discovery Zone™ Features Hands-On Science, Diving and Art Related to Pressing South Florida Environmental Issues at Miami's Iconic Marine Stadium
As sea level rise and South Florida's growing environmental concerns dominate the media and conversations among local scientists, elected officials and business owners, the Coconut Grove Seafood Festival and Celebration of the Sea Foundation have entered into an innovative new partnership to engage and educate the public about these critical issues.
Miami's annual signature event, "The Coconut Grove Seafood Festival," which attracts over 15,000 people each year is held anually at the historic Marine Stadium on the Key Biscayne Causeway. The festival features the "Eco-Discovery Zone™" which is produced by the Celebration of the Sea Foundation to engage and educate children and families about pressing environmental issues in South Florida. This event features the Eco-Discovery Zone as a major attraction. "We are thrilled about our partnership with the Celebration of the Sea Foundation as they bring an entirely new and special dimension to our iconic signature event for our community," says Tony Albelo, CEO of SWARM who produce the event. "We have a great deal of respect for their long history of amazing environmentally and educationally based events and know that by combining our collective expertise in large-scale event production, we are going to provide an incredible new experience for families and the general public".
The Eco-Discovery Zone™ promotes new career opportunities and student pathways for ecotourism, SCUBA diving, and STREAM (Science, Technology, Recreation, Engineering, Arts and Math) which are critical to South Florida's economy. The attraction features a variety of exciting and innovative environmental and educational hands-on activities, such as exhibits, games, touch tanks, stage performances, video displays, and inflatables. The activities are co-hosted with leading educational, scientific, and civic organizations. Additionally, DEMA's (Diving Equipment Manufacturers Association) spectacular 15,500 gallon "Go Dive Now Pool" sponsored by The Cayman Islands, is featured at the event. The attraction is hosted by leading South Florida dive shops and monitored by certified diving instructors, allowing everyone to enjoy personally try the excitement of SCUBA diving right at the event site.
"We are honored that the Coconut Grove Seafood Festival and SWARM asked us to partner with them to produce the exciting new Eco-Discovery Zone," says Patxi Pastor, Celebration of the Sea Founder and CEO. Pastor recently served as Chief Marketing Officer for the City of Miami Beach's historic Centennial Celebrations that provided an unprecedented platform for the City to focus public attention on its spectacular marine and coastal ecology while drawing attention to future coastal resilience strategies. Pastor was also the Executive Producer of the City of Miami Beach's Centennial "Community Resiliency Summit – Miami Beach Rising Above," which was presented by the W Hotel and Royal Caribbean Cruise Lines. "Our new Eco-Discovery Zone is designed to provide a unique platform to engage and educate the public with so many of the critically important environmental messages and concepts our collaborative scientific and educational partners have to offer the public". Featured exhibitors include Wyland Foundation, Florida Atlantic University, Florida International University, MAST@FIU, University of Miami, the Medina Aquarius Program Underwater Habitat, DEMA (Diving Equipment Manufacturers Association), History of Diving Museaum, Southeast Florida Coral Reef Initiative, Captain Slate's SCUBA Adventure Dive Center, Stuart Cove Dive, Tarpoon Lagoon Dive Center, Grove SCUBA, Marine Cleanup Initiative, One Florida, Big Hearts Happy Planet, Aquamarina Pre-Schools, Treasure Coast Lion-Fish Safari, Paddle the Florida Keys, Street Waves, Coral Reef Restoration Foundation and many, many more.
The Eco-Discovery Zone™ has been designed by the Celebration of the Sea Foundation to travel nationally and eventually internationally in order to provide unique opportunities for corporate sponsors to reach and inform consumers about their commitment to sustainability, environmental education, and public outreach through a new innovate philanthropic business model. This new business model has been developed in partnership with IGT Media Holdings, its national media partner. "We've seen a dramatic shift with many of our corporate media clients who are genuinely concerned about the growing environmental and educational challenges our communities face," says Ric Roth, CEO of IGT Media Holdings. "This new model we've been creating with Celebration of the Sea speaks to the innovation possible through our joint Public Private Partnerships with sponsors. This will make a remarkable difference by improving the quality of life in the future for our communities."
About The Celebration of the Sea Foundation
The Celebration of the Sea Foundation is a Florida-based 501(c)(3), not-for-profit organization, dedicated to producing engaging, entertaining, and educational programs for children and families with a specific focus on the world's oceans and marine habitats. The Foundation's primary activities are centered on STREAM (Science, Technology, Resiliency, Engineering, Arts and Math) and designed to raise public awareness, particularly among children, of both aquatic and terrestrial ecosystems while simultaneously helping to instill a sense of stewardship toward the animals that inhabit them. The Foundation's programs focus on ways in which each of us can make a positive impact on the environment while placing specific emphasis on the world's ecological systems. For more information about the Celebration of the Sea Foundation or the Eco-Discovery Zone™, please contact the Celebration of the Sea Foundation at Info@CelebrationOfTheSea.org.