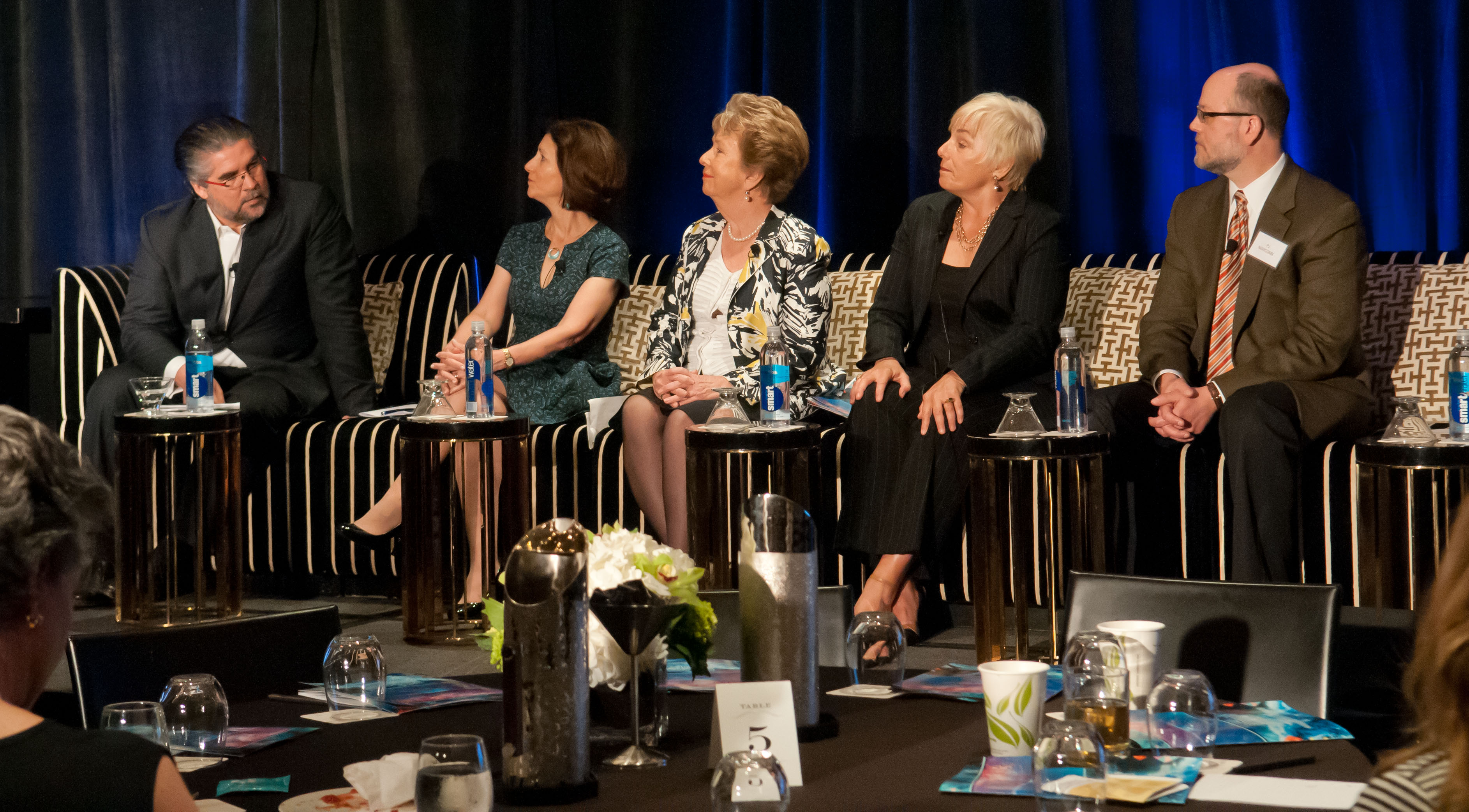 Rising Above
A Community Resiliency Summit and Awards Luncheon
Hosted by W South Beach
Miami Herald – March 27th, 2015
By Debbie Leibowitz
To cap off its week-long centennial celebration, the City of Miami Beach hosted "Rising Above" a Community Resilience Summit and Awards Luncheon on March 27th hosted by W South Beach. The full day event focused on current and future strategies being used by the City of Miami Beach to mitigate and adapt to rising sea levels – and how these solutions can be used by other cities around the world.
The Summit featured opening remarks by Mayor Philip Levine and Al Roker, Host of NBC's Today Show with closing remarks by City Manager Jimmy Morales. Discussion panels included members of the Miami Beach Chamber of Commerce Sea Level Rise Task Force, The Greater Miami & the Beaches Hotel Association, Sustainable Hospitality Council and The Coca-Cola Sustainability Program.
A major segment of the program focused the critical need for "STEAM" (Science, Technology, Engineering, Arts & Math) initiatives in Miami Beach schools. The groundbreaking STEAM program World Ocean Watch (WOW) is being piloted in Miami Beach schools and was presented by the program's co-founder, Dr. Barry Rock. Dr. Rock is the former Senior Scientist for Al Gore's world renowned "GLOBE Program" that has been a model STEM program for the past 20 years in 112 countries which includes 26,000 schools and has engaged 1.5 million participants to date. "WOW provides an extraordinary opportunity to expand on what we've accomplished with the GLOBE Program. Engaging students who are learning real science with the top scientists in the word while helping them make hands on measurements documenting Sea Level Rise on the front lines of this issue in the Miami Beach Area has us all very excited for the future of revolutionizing STEAM programs in schools," said Dr. Rock.
Other featured speakers included Dr. Mike Heithaus, Dean of the College of Arts and Sciences at FIU, Charles Waldheim, Harvard Graduate School of Design, Dr. Benjamin Kirtman, Associate Dean for Research, University of Miami Rosenstein School and Ken Berlin, President and CEO of Al Gore's Climate Reality Project.
The luncheon portion of the event served to recognize excellence in environmental science, civic activism and education. Honorees included County Clerk, Harvey Ruvin selected by Commissioner Micky Steinberg; Reinaldo Borges, Principal Architect selected by Commissioner Joy Malakoff; Scott Robins, CEO of Scott Robins Companies selected by Commissioner Michael Grieco; David Guthrie, Miami Beach High School Academy of Marine and Environmental Sciences (AMES) Teacher selected by Commissioner Deede Weithorn, Rachael Silverstein, Executive Director of Biscayne Bay Waterkeeper selected by Mayor Philip Levine; Miami Chapter of the Surfrider Foundation selected by The City of Miami Beach; Dave Doebler, Sustainability Committee Member and Founder Volunteercleanup.org selected by The City of Miami Beach; Sheryl Gold, founding member of Greenspace/Tree Advocacy Group selected by Commissioner Ed Tobin; Debora Leibowitz, Sustainability Committee Member and recycling advocate selected by The City of Miami Beach and Deborah Ruggiero, Executive Director of Teen Job Corps also selected by The City of Miami Beach. Each received a framed piece of modern art with an engraved plaque by FIU artist Xavier Cortadat.
Executive Producer for the Summit and luncheon was Miami Beach resident Patxi Pastor, Chief Marketing Officer for the City of Miami Beach's historical centennial celebrations. Pastor co-produced the event with Betsy Wheaton, the City of Miami Beach's Environmental Resources Manager.
Event sponsors included the W Hotel, Royal Caribbean Cruise Lines and Gibson guitars, which donated three new electric guitars to the "Rock Ensemble" Music Program at Miami Beach Senior High School. Additionally, Florida International University's College of Arts and Sciences, donated a full 4-year scholarship to Miami Beach High School Freshman, Rebecca Rauch-Thane. The scholarship was personally presented by FIU Dean of Arts and Sciences Dr. Mike Heithaus recognizing her exceptional work in STEAM. Dr. Heithaus said, "Having the City of Miami Beach which is the living laboratory of Sea Level rise truly engage students in STEAM is of critical importance to all of us as a society and FIU is proud to support the extraordinary work these students and teachers are doing in the Miami Beach Schools.
To learn more about the Miami Beach Academy of Marine and Environmental Sciences (AMES) please visit: http://miamibeachhigh.schoolwires.com/Domain/66