EARTH DAY 2019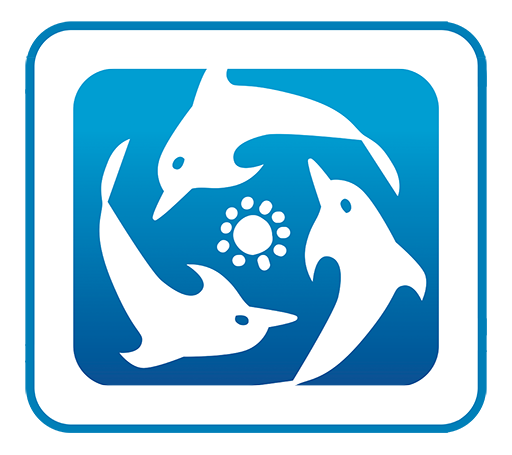 EARTH DAY CELEBRATION FORT LAUDERDALE BEACH
City of Fort Lauderdale Officials Provided Opening Remarks for Sinking of Artificial Reef Structures, a 3D Shipwreck Park Underwater Experience and Beach Clean-Up to Celebrate Earth Day on Fort Lauderdale Beach
The Celebration of the Sea Foundation teamed up with over a dozen leading South Florida organizations for an Earth Day Celebration at the Fort Lauderdale Marriott Harbor Beach Resort on Fort Lauderdale beach on Monday, April 22, 2019. A press conference was hosted for the media at the Fort Lauderdale Marriott Harbor Beach Resort from 9am to 10am prior to the public activities. Opening remarks were provided by City of Fort Lauderdale Commissioners Ben Sorensen, Steven Glassman and Heather Moraitis along with executives from Marriott International, Global Center for Climate Resilience, The Greater Fort Lauderdale Chamber of Commerce, Resolve Marine Group, Florida Atlantic University, TravelHost, Museum of Discovery and Science, 1000 Mermaids, Beach Sweep America, Fort Lauderdale Beach Sweep, Shipwreck Park Pompano Beach, Chaos Made Media, Innovative Group, Love Media House and Global TRASHformation. Representatives explained their numerous ongoing initiatives and collaborations in Broward County that continue to engage, educate and inspire the public in critical aspects of local environmental protection and resiliency. The media event concluded with a special live performance by Celebration of the Sea Youth Ambassador and recent Phil Collins' "Little Dreamer", singer-songwriter, Penelope Robin.
Activities planned for the public to attend and participate were conducted at Fort Lauderdale Beach Park 1100 Seabreeze Boulevard, Fort Lauderdale and were held from 10am to 3pm. The activities included the sinking of artificial reef structures which have been designed and built by 1000 Mermaids to provide a critically needed habitat for the local marine ecosystem. Additionally, over 60 employees from Entercom Communications who produce the annual Riptide Music Festival on Fort Lauderdale Beach in collaboration with their official charity Celebration of the Sea, volunteered and conducted a beach clean-up with Fort Lauderdale Beach Sweep. Beach Sweep organizes a monthly beach clean-up with hundreds of volunteers to remove, on an ongoing basis, trash, plastics and thousands of toxic cigarette butts from our public beaches on an ongoing basis. Shipwreck Park Pompano Beach also provided the public with the unique opportunity to personally experience the first-of-its-kind fully immersive CD Virtual Reality (VR) tour of the artificial reefs Lady Luck and the Okinawa shipwrecks, both of which are located offshore the neighboring Pompano Beach Pier.
"As the largest hotel operator in the world, Marriott International recognizes that we have a global responsibility to attend to the social, environmental and economic issues in the destinations in which we have a presence," said Donelle Zunker, general manager of Fort Lauderdale Marriott Harbor Beach Resort. "We strive to be a force for good in our local communities and, as such, are honored to host The Celebration of the Sea Foundation's event and participate in their preservation efforts for Fort Lauderdale Beach. This event aligns perfectly with Marriott International's Serve 360 initiatives, doing good in every direction, especially sustainability". As part of the leading global hospitality company's sustainability and social impact goals, Marriott International is committed to reducing their environmental footprint across their portfolio by 2025 – reducing water intensity by 15 percent, carbon intensity by 30 percent, and food waste by 50 percent. During this time, the company is also dedicated to contributing 15,000 hours of volunteer service to support community engagement.
"We are very grateful to Marriott International for their wonderful support to host our media event featuring all of our collaborating organizations celebrating Earth Day together. As always, we are delighted to be partnering with Entercom and are thrilled that over 60 of their employees volunteered their time to help us with our beach sweep and the sinking of the amazing artificial reef structures designed and created by 1000 Mermaids," said Celebration of the Sea Founder and CEO, Patxi Pastor. He stressed that "Public engagement and education about the critical role our reef system and beaches play in our community's vitality is a priority. Many people don't realize our reefs and beaches are our first line of defense when it comes to resiliency."
"All of us here at the Global Center for Climate Resilience are pleased to be able to recognize these terrific organizations and augment the wonderful work they do for the community," said Global Center for Climate Resilience Co-Founder and Co-Chair, Stan Bronson. "Events like this play an important part in helping the public learn more about how we can all help to protect our environment and be especially mindful of the role each of us plays during Earth Day and beyond.
"We are very thankful for this opportunity to help raise awareness to make the public conscious of many of the major issues facing our coral reefs today," Said Evan Snow, Executive Director of 1000 Mermaids Artificial Reef Project. "The artificial reef structures we are placing on the ocean bottom are part of an ongoing project to create new fish habitats and also serve to promote eco-tourism while additionally providing wonderful ongoing research opportunities."